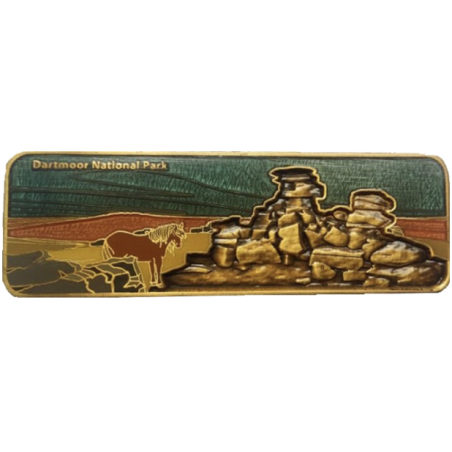  
SE GAGB Dartmoor Geocoin (Standard Edition)
VAT included
Delivery: 1 to 3 weeks
GAGB National Park Geocoin 3 - Dartmoor
Size 7cm x 2.27cm in antique gold (Standard Edition)
A new series of GAGB geocoins. A National Park theme was chosen with the idea being that a series of coins could be created that would cover many areas of the UK.
The third National Park we have choosen is Dartmoor. The image on the coin depicts the view of Great Staple Tor and a Dartmoor pony.  Each coin in the series will have its own icon – this one being a Dartmoor pony.
GAGB Dartmoor National Park Geocoin in antique gold.  Size 7cm x 2.27cm. Limited Edition.  50 coins minted.
They are trackable on Geocaching.com.
To see details of the other GAGB geocoins in this series, click here.
No customer reviews for the moment.