Schools
Geocaching is a fun activity that can be used in education – one teacher has said that the "best lesson" they ever taught involved geocaching[1]. If you are after the basics, you can find out more about geocaching here.
Geocaching can help to develop the skills and knowledge stipulated by the national curriculums of England, Scotland, Wales and Northern Ireland for Key Stage 2 (ages 7-11) and 3 (ages 11-14) in several subjects, as outlined below.
Geography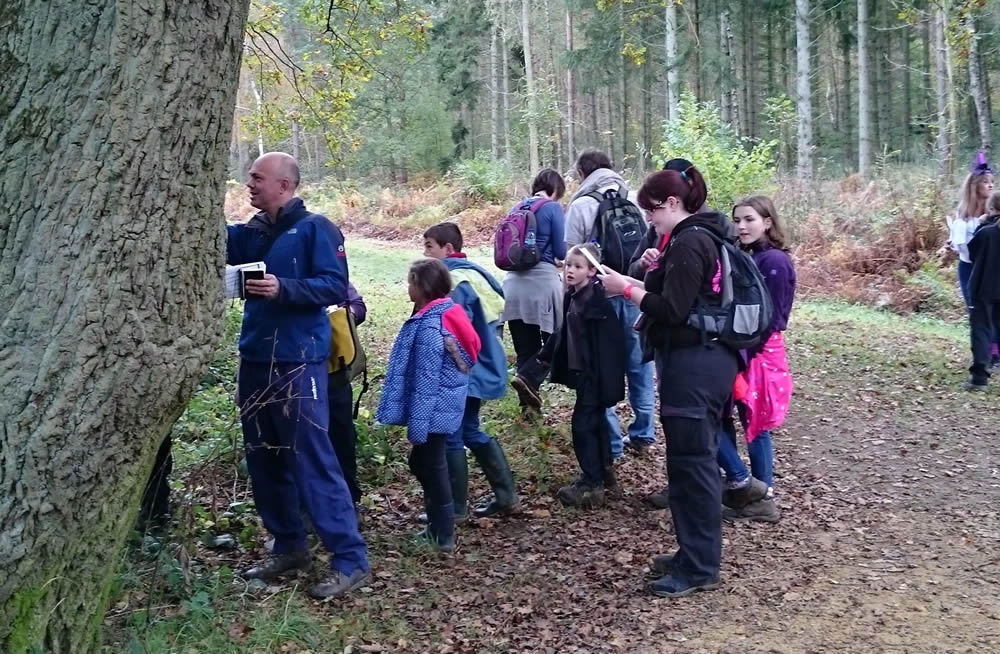 Geocaching can support the following areas of the curriculum:
An understanding of the eight points of a compass and grid references.
An ability to read and interpret a map (including Ordnance Survey maps).
An understanding of latitude and longitude.
An understanding of key aspects of physical geography (such as rocks, weathering, glaciation, rivers and coasts).
A requirement for students to undertake fieldwork.
With geocaching, students can put the geographical skills they need to acquire into practice. They could be challenged to navigate to a geocache location, provided as GPS coordinates or a grid reference, using an Ordnance Survey map and a compass. This could be on school grounds as part of a lesson or elsewhere as part of a field trip. This could be done in small groups to develop teamwork skills. We hope that students will find our geographical skills worksheets useful (see below).
Geocaching can help increase students' awareness of latitude and longitude, coordinates, and GPS, presenting them with the opportunity to use them. If resources allow, students can be provided with GPS receivers and asked to navigate to a geocache. We have a worksheet covering GPS and coordinates that students can complete (see below).
On field trips, geocaching can help students make sense of their surroundings and observe the landscape and features around them as they navigate to a geocache. Teachers could lead students on a trail of geocaches hidden at points of interest to draw attention to elements of both physical and human geography.
An EarthCache™ is a special type of geocache, which focusses on a geological feature. Rather than finding a container, a series of questions have to be answered. These geocaches provide a lesson in physical geography, so they are the perfect type to visit whilst on a field trip. Finding them can develop students' understanding of the subject matter, as they can see and examine features and processes first-hand. This detailed guide tells you more about EarthCaches™ and how they can be used in education. An EarthCache™ activity booklet for Key Stage 3 students, containing some key information and fifteen tasks, can be found below.
History
Geocaching can help students learn about the history of their local area, which is required at both Key Stage 2 and 3.
Geocaches can be found at significant historical locations, and many existing Multi caches and Adventure Labs around the country can lead students on a tour of an area, teaching them about its history.

Maths and Problem-Solving
A strong understanding of algebra, addition, subtraction, multiplication and division is essential at Key Stage 2 and 3.
Some geocaches provide students with a formula to convert information at a location into geocache coordinates; some practice formulas are included in our worksheet below. More complicated puzzles can also test mathematical skills, or problem-solving more generally. These puzzles can be worked out in the classroom or included inside the geocache itself! These sorts of geocaches tend to be either Multi caches or Unknown caches.
Physical Education
The National Curriculum states that students must participate in outdoor and adventurous activities, both individually and within a team – what better activity than geocaching?!

The idea of 'treasure hunting' motivates students to do some exercise, and minimal effort is required on the part of teachers, especially if students are heading out to find existing geocaches.
English
Students can write about their experiences finding geocaches, either online or within a journal.
If they wish to hide a geocache, they can also practice their letter writing skills as they will have to write to the landowner for permission.
Art and Design
Students can make their own signature items to place inside geocaches.
Research and Planning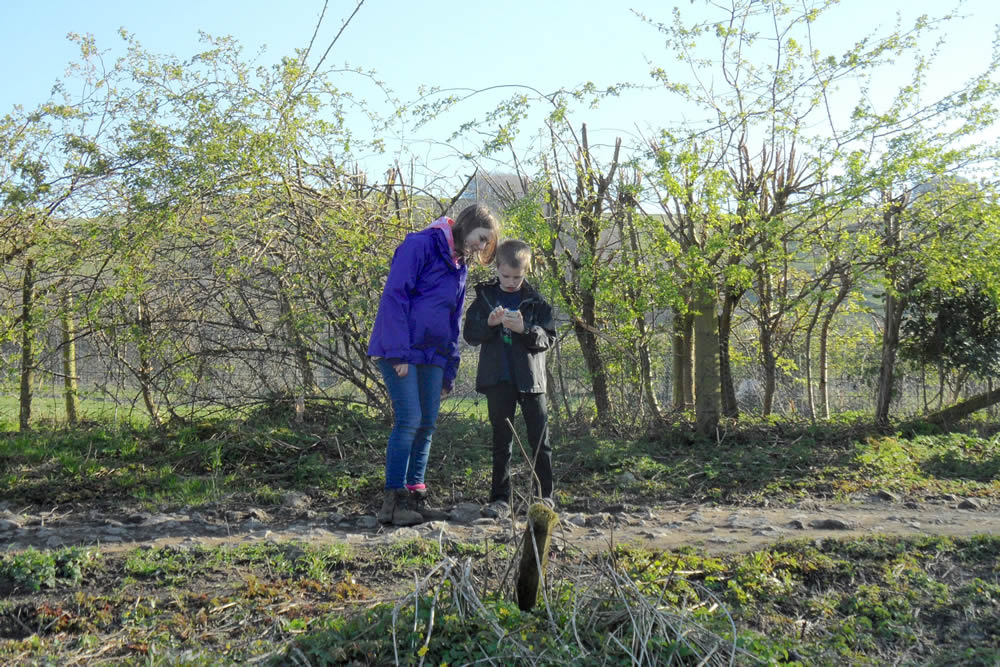 If you want your students to visit existing geocaches, we strongly recommend that you visit them beforehand to ensure that they are still in place. This is also a good way to check the safety of the surrounding area, which can help you prepare an accurate risk assessment (if one is required).
You (or your students) might want to hide some new geocaches, on school grounds or elsewhere. You could place 'dummy caches', which would exist solely for the purpose of a lesson, or permanent geocaches, which would be found by other geocachers as well as your students. If you opt for the latter, make sure that your hide adheres to our geocache guidelines. This means that you should not place a permanent geocache on school grounds, and you would need to obtain permission from the landowner to place one elsewhere.
Please feel free to contact us if you have any questions, or would like more information, about geocaching and education.
Worksheets
Further Reading