What is the GAGB?
The Geocaching Association of Great Britain (GAGB) was established in 2003 to provide a national geocaching organisation that encourages best practices in hiding or finding geocaches. The GAGB serves as a UK point of contact for geocachers, landowners, the media and others with an interest in geocaching.
The GAGB committee are a group of volunteers that are elected annually. They are ordinary geocachers seeking to provide a voice for the wider geocaching community through forwarding geocaching in the UK.
Since the earliest days of geocaching, it became apparent that geocaching in the United Kingdom needed to be represented by a body recognised by UK geocachers, which could act honestly and independently on their behalf.
The founder members set out the aims and structure of the Association, announced its creation on the major listing sites, and invited UK geocachers to join. Elections were called, and the first committee was elected in November 2003.
We would like to thank the seven founder members of the Association:
Moss Trooper
Tim & June
Richard and Beth
El10t
Postie
The Wombles
Jeremy P.
A list of the current GAGB committee members can be found here.
What do the GAGB do?
Encourage Good Practice
We have our own UK-specific geocache guidelines, promote the Geocachers' Code of Conduct and give advice on how to obtain permission from landowners.
Point of Contact
We field many phone calls and emails from folk (such as landowners and the media) who have issues or queries about geocaching. We can help resolve any matters that arise. We also liaise with the volunteer reviewers on geocache listing sites if necessary. We encourage every geocache owner to clearly mark their geocaches and we have a range of GAGB geocaching labels with our GAGB contact phone number to make this easy. Feel free to put our contact details on any geocache you hide! We have also reunited many geocaches and trackables with their owners.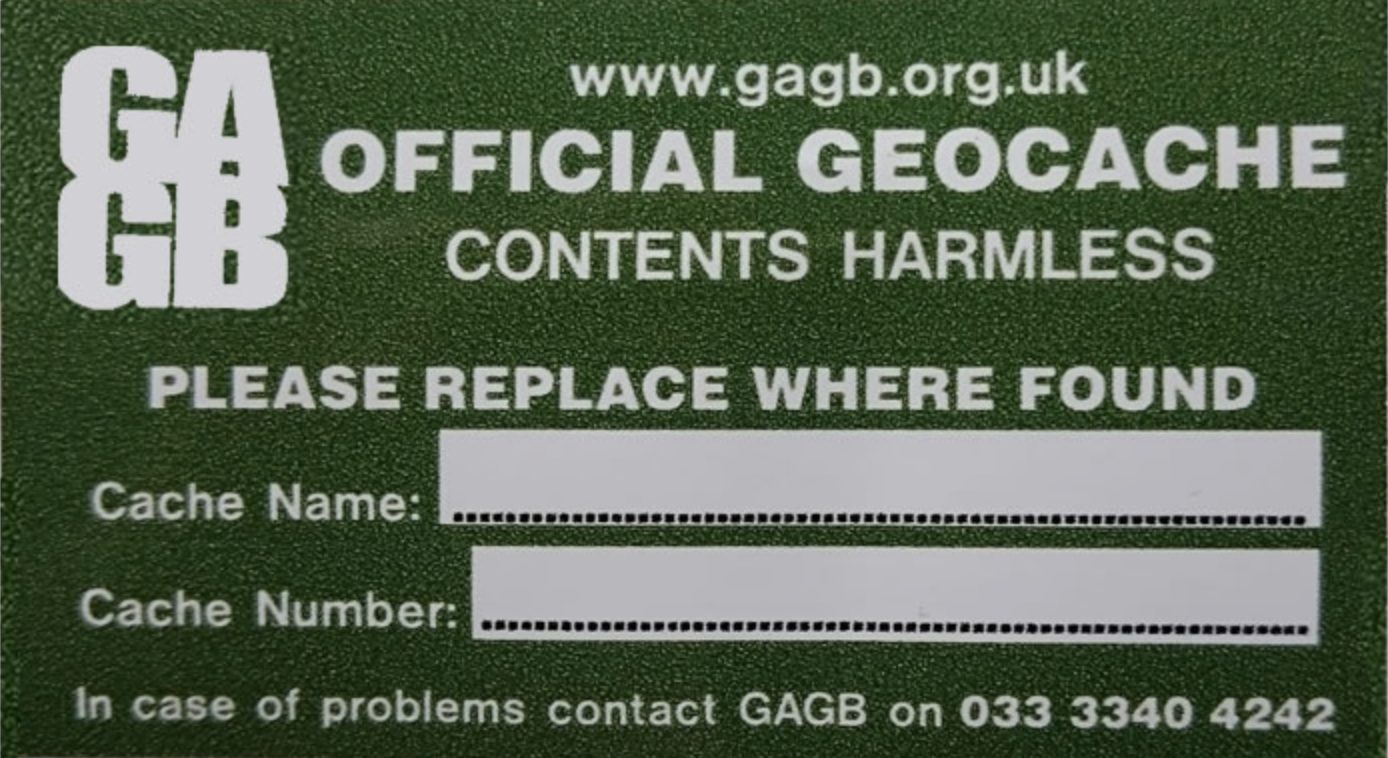 Further Geocaching in the UK
We regularly organise 'introduction to geocaching' events and support the growth and enjoyment of geocaching in harmony with the law and environment.
Geocaching Landowner Agreement Database
We record all permitted (and not permitted) locations and work with landowners to encourage them to approve geocaching on their land. We regularly get contacted by landowners, negotiate new land agreements and add them to the Geocaching Landowner Agreement Database (GLAD). We have many permitted agreements - including with major UK landowners such as the National Trust, Forestry England, Woodland Trust and many councils too.
Help and Advice
Most often, we offer help to new and existing geocachers, schools, community groups and Scouting/Girlguiding leaders. Our website is full of helpful resources.
Seeker Magazine
We produce a quarterly e-magazine all about geocaching, containing a range of interesting articles and features.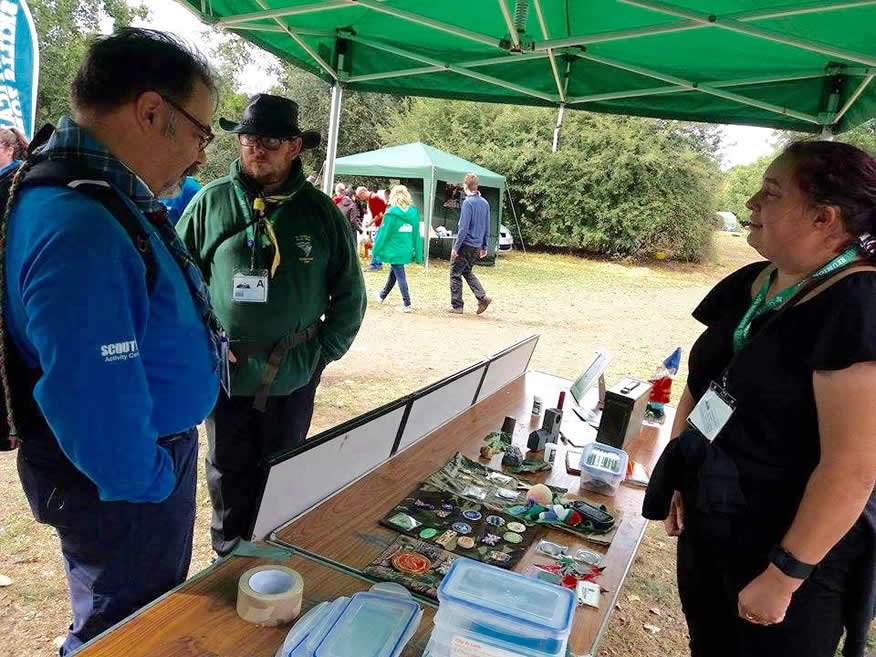 Events Calendar
We keep track of upcoming geocaching events in the UK on our popular events calendar.
'Cache in Trash Out' Week
We all love the countryside and a clean environment – the GAGB helps us to keep it that way thanks to our annual CITO week, where geocachers all over the UK partake in litter picks and other conservational activities.
Geocaching Community in the UK
We organise our own events for geocachers, sponsor and support upcoming Mega events, and interact with the community on social media. We regularly run competitions, and are known for producing high-quality trackable items and merchandise.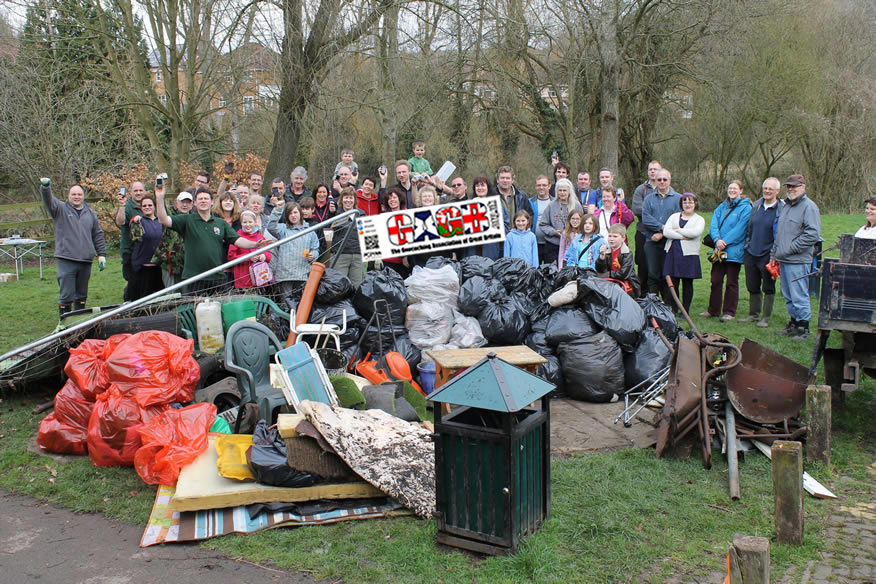 GAGB Membership
The GAGB is a member-led organisation. Register for free and become an active member! For information about membership and its benefits, please visit this page.