Since 2013, the GAGB has promoted either a CITO Weekend or a CITO Week every September. Unfortunately, due to the current situation and restrictions, this month's CITO Week did not take place. 
Instead, join us as we take a trip down memory lane, looking back on the 80 GAGB CITOs that have been held so far.
Litter picks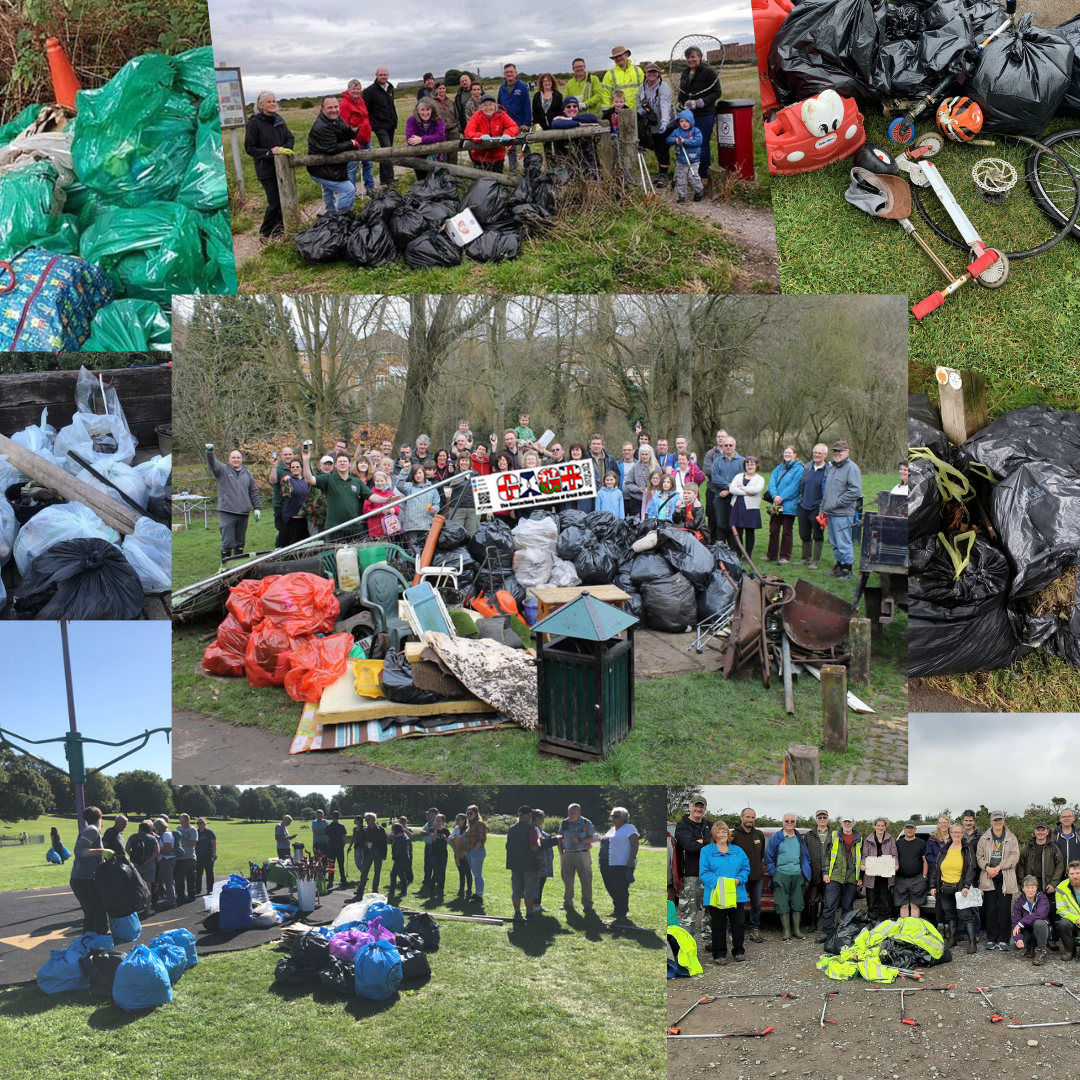 Over the years, there have been 53 GAGB CITOs with a litter picking element! Litter has been removed from parks, beaches, nature reserves, towns, canal paths, commons, estuaries, rivers, forests, view points, gorges, and more.
In total, hundreds of bin bags have been filled, so there is a good chance that thousands of kilograms worth of litter has been removed thanks to the hard work of those who have attended GAGB litter picks. Well done everyone - you have all made a real difference!
Our thanks go to the many cachers who have hosted at least one GAGB litter pick. They are: The Wombles, Artemis' Five, The Amber Nectars, Cache on Wheels, richlay, mollyjak, sharant, Jackie C, ukcachemag, surfski1, Pink Icing, Trevorsilk, emmakeeling, explorer_olway, rollerron, Walkerway1, GeoOldham, Guiding Nutter, ZeDoc, The Odyssians, GeoGough, League of Extraordinary Cachers, Moira Crackers, GeoLovesGreen, Ribble Rivers Trust & Keep Britain Tidy, Norfolk12, LizMar2010, WhatRobot, sillence, RedRoaming, Tentmantent, Griff Grof, carmichael0578, Brian~!, Grahamthegray, Evil-Geocaches, danielodespero, and Geocaching Womble.
Clearance 
So far, 12 GAGB CITO events have involved some sort of clearance. For example: coppicing, wood clearing, scrub clearing, gorse clearing, bramble clearing, general footpath clearing, clearing small willow saplings from reed beds (to allow nesting sites to flourish), and more. 
These CITOs are sometimes tougher than others, but attendees over the years have done a fantastic job and helped to greatly improve the CITO event's area.
Many thanks to the cachers who have hosted a GAGB clearance CITO. They are: Maple Leaf, richlay, Mollyjak, emmakeeling, RedRoaming, Mousekiller, Tentmantent, sharant, AngieMC, richt2000, and GCHarribo.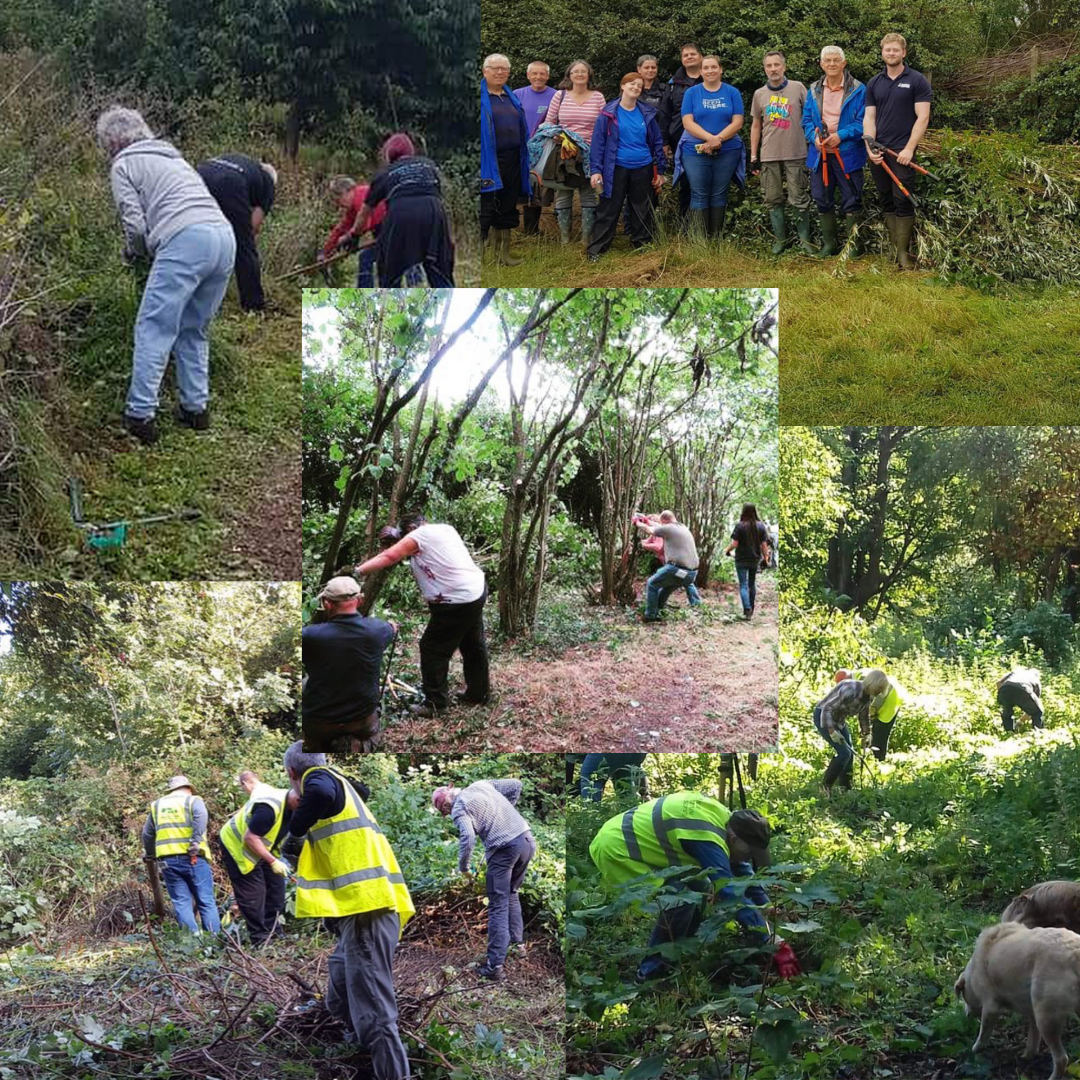 Weed removal 
6 GAGB CITOs have involved weed removal. 'Weeds' have included buddleia, Himalayan balsam, and other invasive species/unwanted plants. 
Getting rid of these weeds/plants is important, so it is great to think that GAGB members have played a role in removing them over the years.
Once again, thank you to the cachers who made the effort to organise these GAGB CITOs: Cache on Wheels, WhatRobot, RedRoaming, The Phillimore Clan (aka Mad H@ter & muddy legs), Evil-Geocaches, danielodespero and Geocaching Womble.
Heathland management
A total of 5 GAGB CITOs have helped to manage heathland.
Three of these have been held by Flookfinders in Owlbeech Woods, Sussex in 2014, 2015 and 2018. They have involved birch removal, bracken cutting, and working around a pond (digging out some of the drier areas, damming up some wet areas, and turf stripping).
The remaining two were organised by sharant in Gentleshaw Common, Staffordshire in 2016 and 2017. The task at hand was to cut back scrub to encourage the heather to grow back.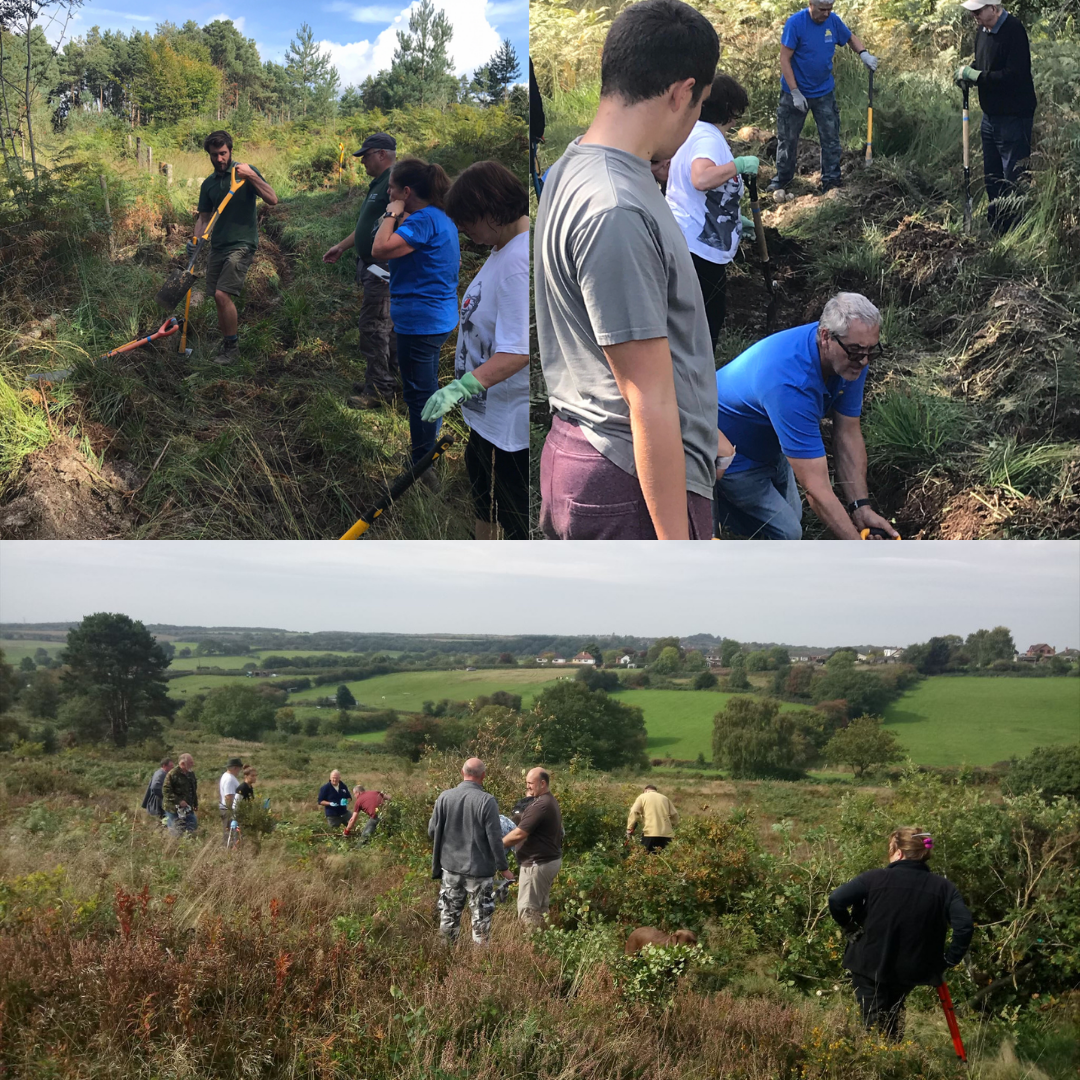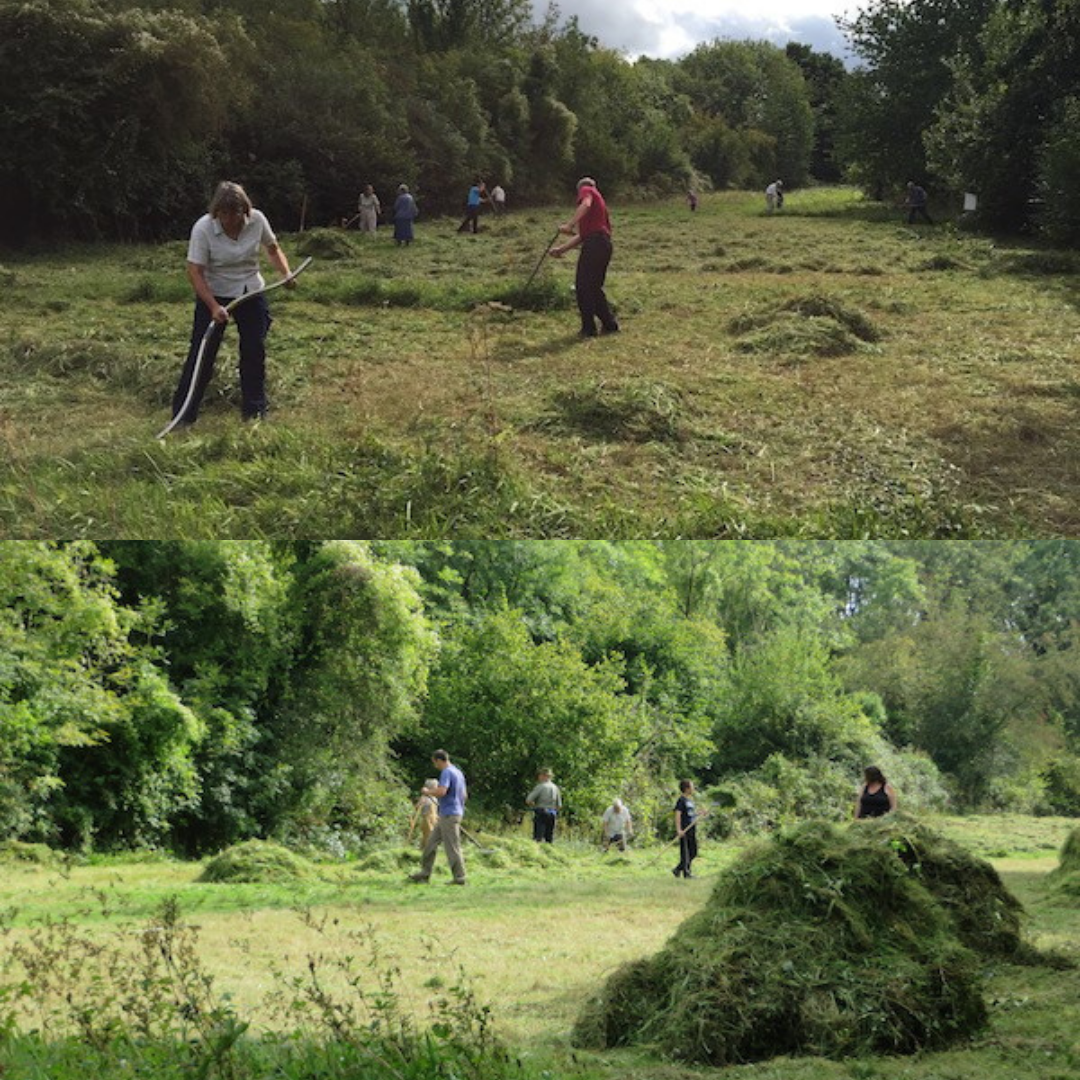 Mowing a meadow 
This is a unique type of GAGB CITO that was organised by Maple Leaf in September 2014 and 2015. 
These CITOs involved mowing a meadow within Sladers Leigh Nature Reserve, Somerset, using a scythe (which is a type of agricultural hand tool).
Thanks to everyone's hard work, both CITOs were a great success, and 2015's was mentioned in the October edition of The Mendip Times.
Constructing walkways 
A unique type of GAGB CITO that was organised by Flookfinders in 2016 and 2017 involved the construction and maintenance of some walkways within Warnham Nature Reserve, West Sussex. 
Part of this involved laying logs to mark the edges of the path. Well done to all to everyone involved!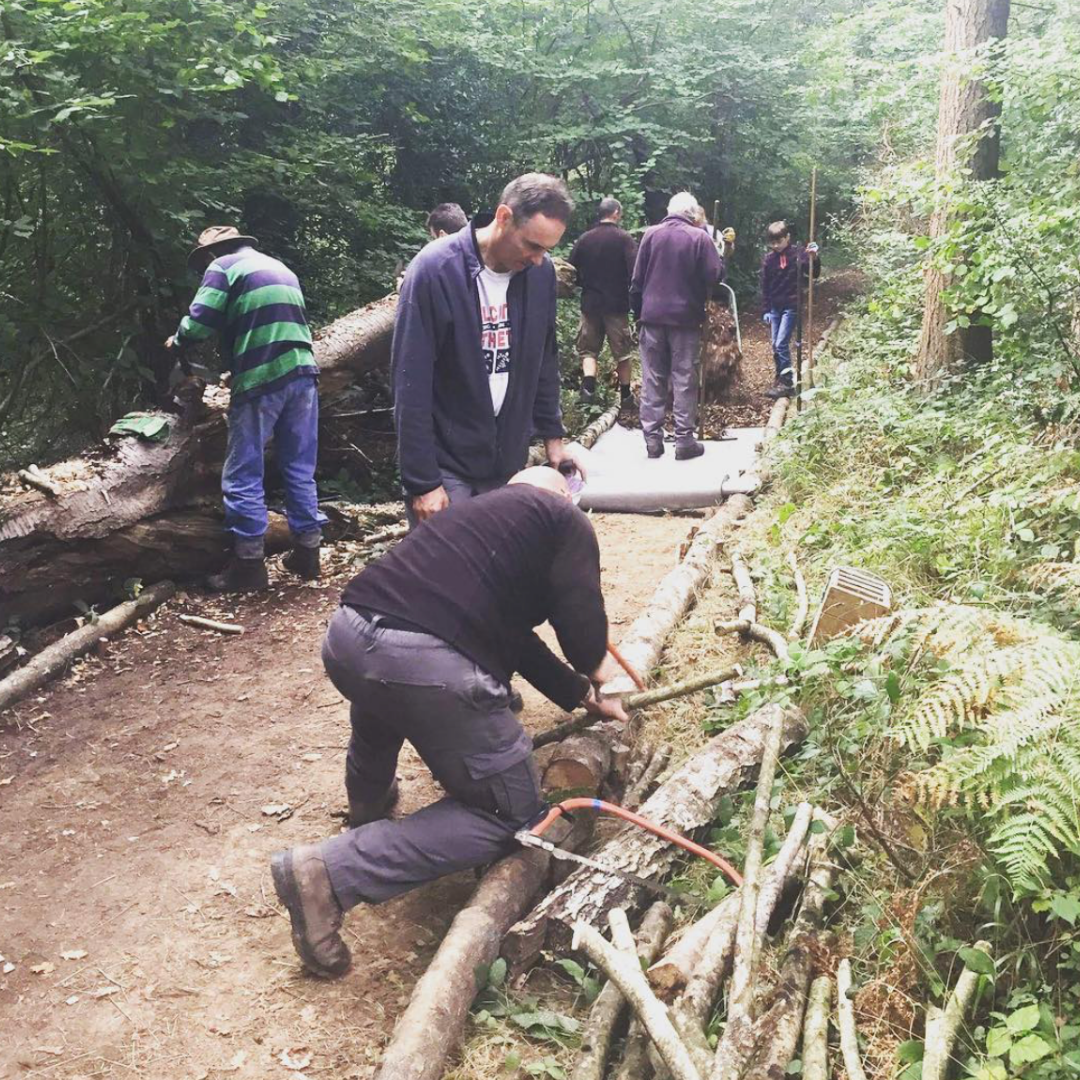 Pond restoration
In both September 2017 and 2019, Monski organised a pond restoration CITO in Hucclecote Meadows, near Gloucester. Attendees had to dig out reed and vegetation from the centre of the pond (to prevent it from becoming overgrown), and then mound this material around its edge to build up the bank.
As you can tell from the four photos above, everyone's hard work paid off!
Mulching 
Only one GAGB CITO so far has focussed on mulching. This CITO took place in 2019 near Gloucester, and was organised by fizzwhizz. 
The aim was simple: to mulch the farm track hedge to prepare for tree planting. The attendees did a super job!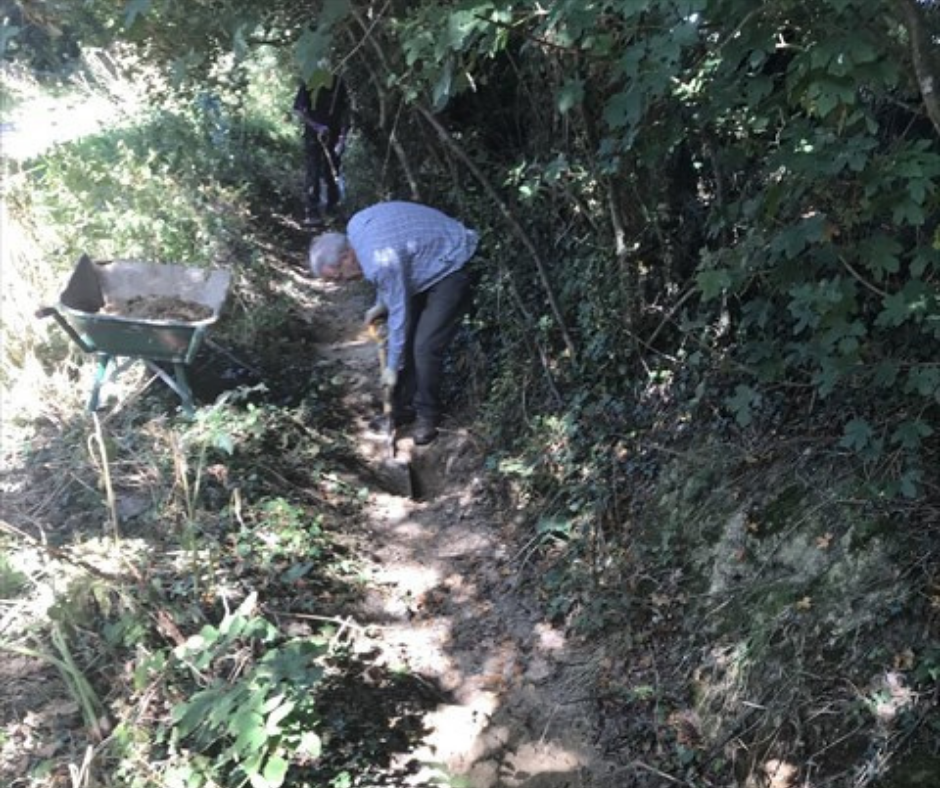 Ditch digging 
In 2019, the first GAGB CITO to involve ditch digging and footpath pothole filling took place in Horsham, West Sussex. It was organised by Flookfinders, and it was a great success.
Bug hotels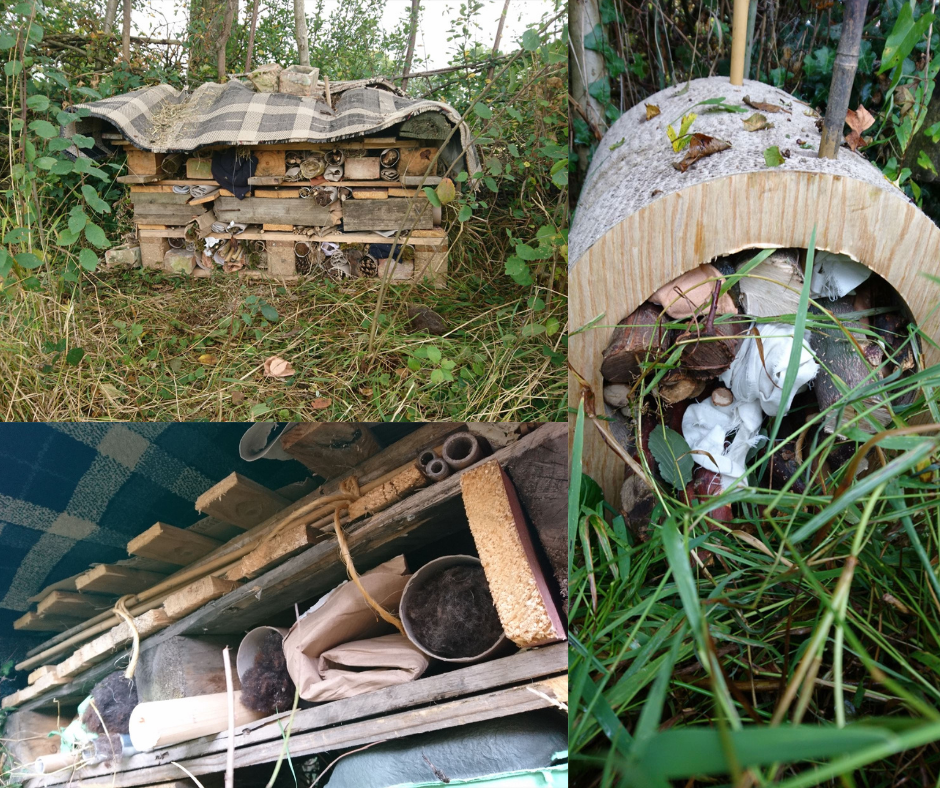 In September 2019, Monski held a very unique GAGB CITO event near Gloucester. This involved the construction of bug hotels, which offer great habitats for bugs and small mammals. Additionally, these hotels help to protect areas of hedge, providing nesting sites and a dense wildlife corridor. The photos below show three of the bug hotels. Well done to everyone involved!
Thanks again to everyone who has hosted and/or attended a GAGB CITO - over 1,000 caching accounts.
Here's to the next GAGB CITO Week in 2021 (and many more CITO events in general, as soon as they can be published again!)